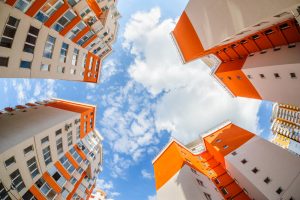 Life comes with its risks and we all need someone to help us out when things get a bit tricky.
If you've ever sought out security or maintenance solutions, you know that there are a lot of companies to choose from and a number of mind-boggling security solutions available.
If you're on the hunt for someone to help you out with maintenance or security in London, we've got a lot of options for business owners, block managers and homeowners.
We are a knowledgeable team. Our staff really know what they're talking about. We work with smiles on our faces and we're focused on offering the very best services to anyone who might need them.
We have a number of services if you're seeking any of the following:
Free Security Assessments
You can book us for free security assessments of your home or business. We come to assess your property and check all access points for vulnerabilities. Things such as lock quality, anti-snap barrels, external access points, door and window vulnerabilities, are all checked on our visit and then we send you a full, no obligation report, with our findings and recommendations. Click here to see a full description of what's involved.
Locksmiths
We offer burglary repairs, break in repairs and door frame repairs, along with quick and reliable lock-changing services to re-secure your home or business premises.
We've got gadgets and gizmos galore, including access control, door entry systems, electric releases, magnetic locks and CCTV installation. All of these offer a wide array of ways to keep you and your property safe. We can advise on what's best for you and how best to keep your family, home, business and belongings secure.
We offer gates, grilles, shutters, timber doors, steel doors, collapsible gates, steel reinforcements and much more. Sometimes, simple is best, and a physical block between a robber and your property is often the best deterrent.
We also offer handyman services for homeowners. Got a list of small jobs that need doing but no time to do it? Give our team a call.
We work with property managers to maintain common areas of blocks of flats and also maintain managed rental properties.
This is where it all comes together. If you manage blocks of flats or office blocks, we are your one stop shop for building security and property maintenance.
We keep outside and common areas clean and maintained and make sure that the property is safe and secure. We also install safety solutions such as fire doors and plenty of security options to keep your residents safe. We install CCTV where required and card entry systems to keep out those who shouldn't have access to the building.
As you can see, Security Masters really is your one stop shop for all things security and maintenance. Give us a call to see how we can help you.