Access Control
Access control is technology's answer to a security guard on every door, reporting in 24 hours a day.
Access control systems are increasingly becoming the brain of integrated commercial security systems. Connecting to alarms and CCTV, linked up via the web to your home or a 24 hour control room, capable of applying different levels of security and access to different parts of your property or site.
Modern access control systems are the ultimate in automation, capable of managing your complete security set up in a consistent way. Our integrated security systems bring together several areas of our expertise, with an access control system networked to a central control room, which also monitors CCTV and alarm systems. Electronically operated magnetic locks in combination with an access control system, make it possible for a single controller to securely manage a large property entirely by computer.
 
Our range of access control services and installations includes:
Code or pin keypad entry systems
Magstripe cards or proximity token opening
Networked access control systems
Integration with CCTV, alarms and locks
Remote monitoring and control set ups
We employ a skilled team of electronic security installers and engineers with decades of combined experience of access control, CCTV, commercial locksmithing and physical security installations. We can place your access control system at the centre of a fully integrated, reliable, consistent and cost effective security system and guarantee the highest standards of service, products and installation.Contact us now for more information on access control.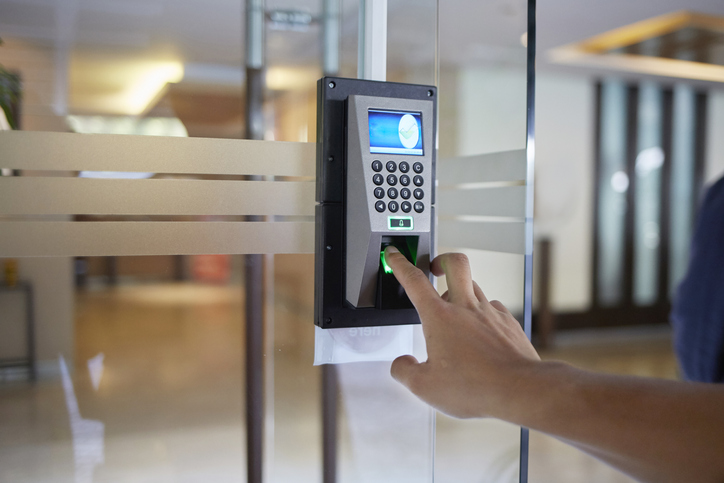 Door Entry Systems
Essential in commercial buildings like offices, residential properties like flats and in everyday homes; door entry systems are the ultimate way to know who you're opening the door to.
Open gate systems, security chains and toes against the door just aren't adequate security at home or at work, and door entry systems are a simple and highly effective way to improve security and keep it practical.
Entry systems can vary from basic "buzz in" intercom panels to the latest in videophone technology placed on your door, gate or any entranceway. Tied in with access control and staff entry systems such as keypads, swipes or proximity sensors and it's like having the very best in door security 24/7.
Quality products installed by professional fitters. Our installations team combine decades of experience throughout the domestic and commercial security sectors. From locksmiths to electricians and carpenters, Security Masters have the expertise to manage all your physical and electronic security needs, and are recognised by the Master Locksmiths Association. We take pride in quality security installations, fully tested for absolute customer satisfaction.
Access control is a speciality at Security Masters and we offer a complete range of door entry systems for installation by our team:
Domestic video and phone door entry systems
Telephone style audio entry installation
Intercom style entrance panel ideal for flats and offices
Proximity token, card swipe and keycode access control
Vandal resistant and weatherproof features
Networked door entry and system integration
Electrical and magnetic locking systems
We work with commercial, retail and industrial clients across the UK providing emergency locksmith call outs as well as our range of security installations. Private homes are also one of our specialities and we focus our services throughout London, Kent, Essex and the Home Counties. With a full advisory service on all aspects of your security and fast turnaround times on all our work we can help keep your property absolutely secure.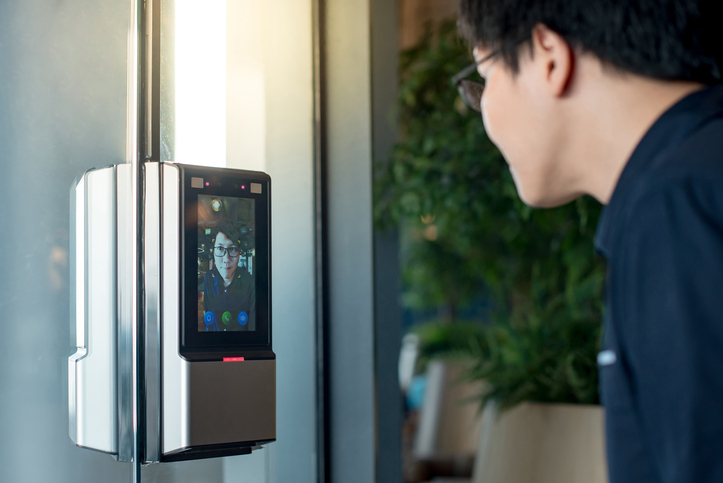 Smart Locks
Allowing you to open a door from the comfort of your armchair or even remotely to allow a carer in to tend to a loved one.
There are many uses for smart locks, including in office blocks, particularly those where hot desking is on offer, retail outlets and rental properties such as holiday lets. New codes can be given to holiday makers, rather than giving out keys, allowing easy access without the need for a host to be on site.
Smart locks have been made possible using web technologies. Combined with other Smart Home devices e.g. the Ring Doorbell. or WiFi enabled cameras, you can keep loved ones safe and allow entry if mobility is an issue.
We can help with:
Advice on the available Smart Lock options
Smart locks with fobs
Smart locks operated by mobile phone apps
Smart locks operated by Biometrics e.g. finger print recognition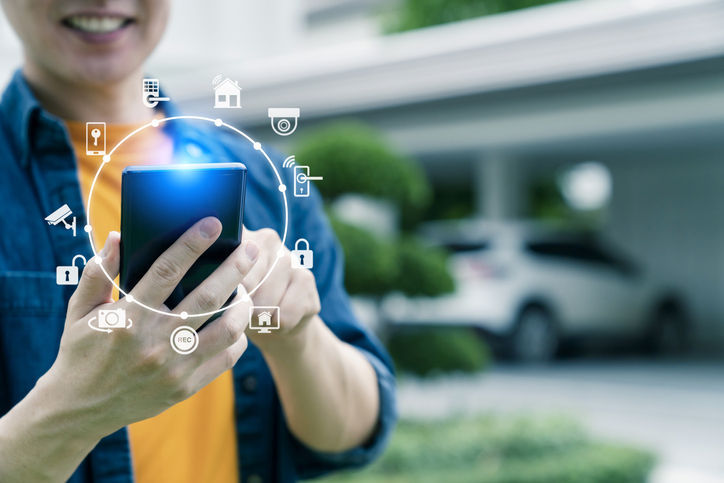 Electric Locking Systems
Ideally used as part of a complete commercial access control system, electric door releases are highly secure locks that can be operated remotely.
Electric releases are a similar product to magnetic locks but typically used for more high end or demanding security requirements. The are remotely controllable or responsive to door entry systems and can also be automated to securely lock down parts of your property on an alarm trigger. Unlike magnetic locks, electric releases only use electricity to trigger a standard bolt into place creating a stronger physical barrier.
Our skilled team can carry out full security surveys on your property and consult on a comprehensive security system installation making use of access control, CCTV, physical barriers and alarm systems. With all the latest products, technology such as system integration and networking can keep your property secured no matter what your business is.
Our range of secure electric release locks products and services includes:
Ansi, Rofu and European style releases
Switchable electric releases
Motorised locking points
Weather resistant exterior models
Interchangeable mortice release locks
Failsafe electric release locks
We provide installations of all kinds of locking systems as part of our access control services or as specialist locksmiths providing a range of services including call outs to businesses across the UK. We are full members of the Master Locksmiths Association giving you complete assurance of quality workmanship and customer care.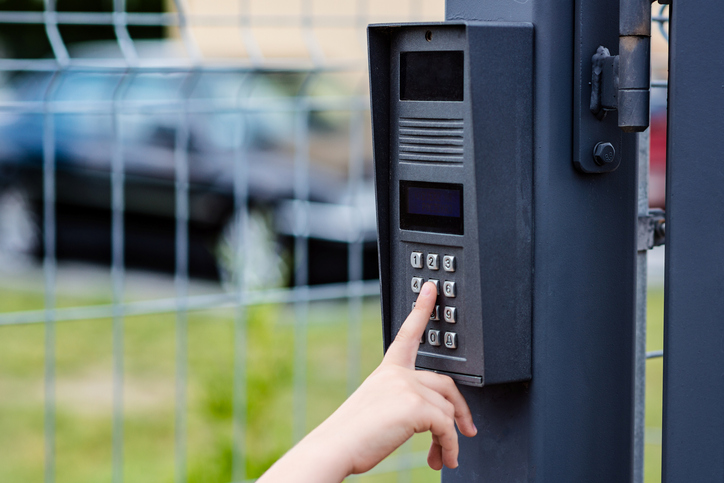 Magnetic Locks
Magnetic locks are cheaper to run than a light bulb, as strong as any standard lock and easily integrated into access control systems.
From holding open fire doors in an emergency to preventing access, magnetic locks are a quickly installed, adaptable and highly controllable locking system ideal in many commercial access control systems. Working simply by electro-magnet, modern locks use up very little electrical power and offer a similar strength to standard locking systems, with all the practical advantages of remote and easily fitted automation.
We only employ highly qualified and experienced security installers including skilled locksmiths, access control engineers, networkers, carpenters and electricians. This means we can guarantee our in-house attention to detail, fast turnarounds, personalised customer service and high quality standards throughout every aspect of your security installation.
We offer a range of magnetic locks as part of our expert locksmith services:
Mini and slimline mag locks

Failsafe electric bolt magnetic lock

External weather proofed gate locks

Door retaining maglock systems

Surface and mortice mountings

Transom housings

Electric bolts and releases
Our expert team can offer you a full security survey to assess all your requirements, taking into account a completely integrated access control system where a central or remote control can utilise magnetic locks, electric releases and door entry systems, to control access and security across an entire site or property.