Door Frame Repairs
All doors and windows need a little care and maintenance occasionally.
We regularly work on door frames that have been damaged as a result of a break in or needs renewing. With multipoint locking systems often built into frames, doors and windows, it's important that installations and repairs are carried out by a skilled technician. We regularly work on building entrances providing locksmith installations, timber, steel and uPVC doors and windows, as well as a range of steel door frame reinforcements. This means we know these doors inside out and can quickly provide repairs to restore them to full working order.
Installed to the highest standards of quality and safety
Security Masters is a recognised member of the Master Locksmiths Association, guaranteeing all customers a high standard of workmanship and customer service. We comply fully to building regulations and health and safety laws, using only qualified installers and quality products for our security installations.
Our full door frame services include:
Surveys and fault finding
Consultation on repair or replacement options
Break in and burglary repairs
Multi point locking maintenance
Spare keys and new cylinder installations
We repair uPVC doors, windows and frames in homes across London and the South East or in commercial business properties UK wide. Whether it's an out of hours emergency or minor daytime reparation, our installations team are always available to keep your property secure.
Replacement Doors
We manufacture and stock a wide range of quality timber doors which can include high security reinforcements like steel.
Physical security installations is an area we have many years of expertise in, as we manufacture equipment as well as supplying and installing it. We can create bespoke designed items for very specific requirements or supply a range of standard items including security grilles or steel security doors and frames. Just like our installations, our replacement timber doors are made to the very highest standard from quality materials, and they come in a range of styles suitable for the home or office.
We take pride in creating and supplying the highest quality products, but they can only ever be as good as their installation and our team of experienced and fully qualified security fitters provide a high level of customer care. We get to know exactly what you need and want so that we can tailor a package of security products and enhancements that perfectly fits your home or business property.
The replacement timber doors service includes:
Survey and assessment of current doors
Advice and recommendations on replacements and enhancements
Manufacture of new timber doors to the highest standards
Full supply and installation service from our experienced team
Expert locksmith installations of a wide range of locks
Our replacement timber doors service combines the skills of our locksmiths and carpenters to ensure maximised security potential for every installation and budget. Making good or reinforcing frames, hanging superbly made doors then advising and fitting from a wide range of locking systems; as members of the MLA you can rest assuredthat you are safe in our hands.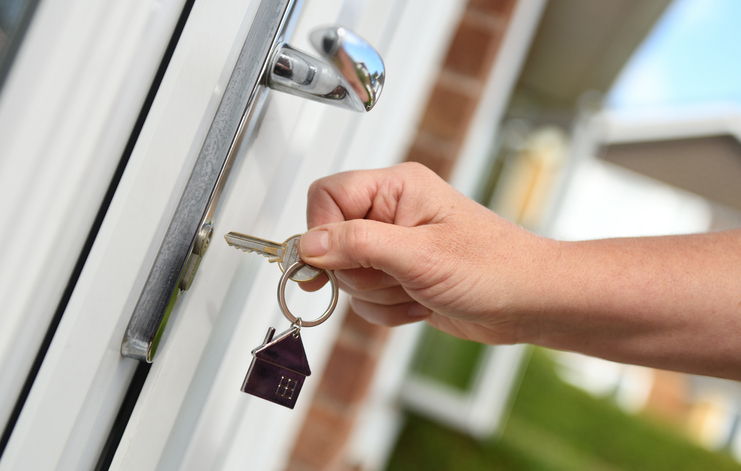 uPVC Installation, Repairs and Replacement
With a full range of locksmith services we replace and install all kinds of doors and windows, including high quality uPVC double glazed units.
In addition to manufacturing and installing steel security doors and frames and timber replacement doors, we can also offer a wide range of uPVC door and windows products ideal for domestic or commercial properties.
Double glazed systems are ideal for noise and heat insulation. Modern frames and manufacturing provide a high level of security .
Modern frames include features like internal beads and multi point locking systems which create a strong barrier and need only occasional maintenance or repairs.
Our range of replacement uPVC doors and windows services includes:
Wide range of choice in uPVC models
Fast and cost effective replacement doors and windows
Break in repairs and enhancements
Window, door and frame repairs and maintenance
Door and window temporary replacements
Getting your security system right with our expert team
We're proud of our highly skilled and qualified security installations team, who provide a comprehensive range of quality installations including steel, timber and uPVC doors, windows and frames. Working with homeowners across the South East and commercial businesses nationwide we guarantee fast turnaround times and absolute customer satisfaction.
Steel Doors and Frames
Even the best lock is only as strong as the door and frame to which it is fitted, and we offer a full steel door and frame manufacturing and installation service.
Based in London and working with commercial businesses across the UK, we also work throughout the South East and Home Counties with domestic customers.
Membership of the Master Locksmiths Association assures all our clients of reliable, consistent and quality installations following all current health and safety legislation.
As a manufacturer, supplier and fitter we understand physical equipment like high security doors inside and out. We guarantee the best possible standards of customer service
from a long serving, qualified and certified workforce.
Our range of high security steel doors and frames includes:
Flush mounted steel door sets
Fire rated steel security doors
Multi point locking systems
Range of domestic styled steel doors
Bespoke design and manufacturing service
We don't just fit physical security equipment, we create and manufacture it as well with one of our specialities being high security steel doors and frames.
It takes a lot of wood to create a barrier as strong as steel and if your property is in a high risk area or you have valuable products and equipment to protect, these high security doors are the best option.
As they are typically a commercial security choice, we also offer bespoke designs and a range of domestically styled steel doors so you can have the ultimate security, without turning your home into a bunker!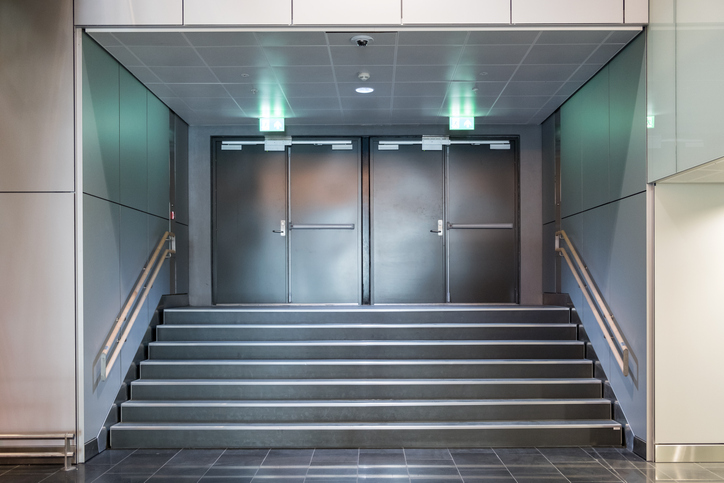 Fire Doors
In the event of a fire, you will need fire doors in buildings such as apartment blocks, that are up to the correct standards.
We can fit high quality fire standard doors to your commercial buildings. We can also maintain them to ensure they operate correctly should you need to use them.
Our range of high quality fire doors and frames includes:
Timber doorsets
Flush mounted steel door sets
Fire rated steel security doors
Multi point locking systems
As full members of the Master Locksmiths Association, you can trust your fire safety doors are in good hands. Ensure your fire escape doors operate exactly as they should with our expert locksmiths.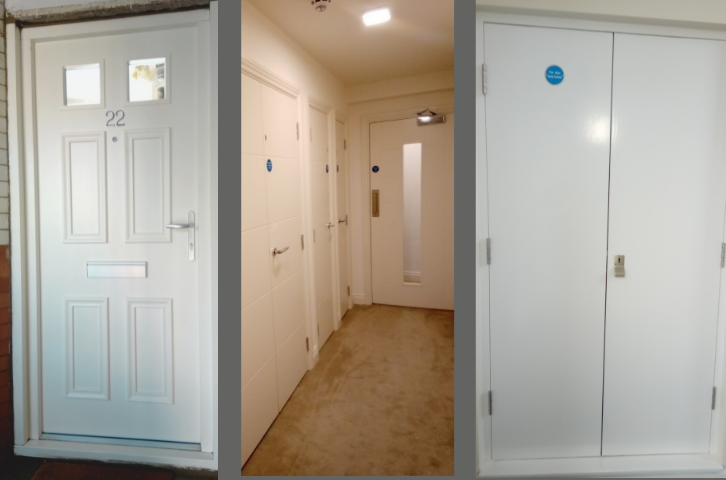 Steel Reinforcement
Current property installations don't always need to be replaced to improved.
We offer steel reinforcements to doors and door frames to really add an additional level of security.
Many businesses and homeowners put off security enhancement works because of costs, visualising widespread replacements of doors and windows, but a huge amount can be achieved just reinforcing them properly.
We make and install a diverse range of steel reinforcements for doors, windows and frames securing your exterior or sensitive interior sections which house expensive equipment or stock.
We believe in a comprehensive audit of security which evaluates your risks alongside factors like budget and practicality. Our expert team can consult on your options and take on board your feedback to help find an ideal balance. Services such as security reinforcements are a perfect example of security enhancement without the costs of completely replacing equipment.
Our steel security reinforcements to windows, doors and frames includes:
Full consultation and recommendations on reinforcements
Fabrication and supply of reinforced steel parts
Supply and delivery to site
Full installations service by our carpenters and locksmiths
Replacement steel and timber doors and frames if required
We are full members of the Master Locksmiths Association meeting all their quality and service requirements, in addition to maintaining exceptional health and safety and other regulatory standards. Commercial or domestic our clients are guaranteed the highest standards of workmanship and service.
Grilles and Gates
We supply and fit decorative gates for your home driveway, as well as strong automated security gates at industrial properties and commercial loading bays.
We often see commercial properties which have spent a small fortune on the best possible fencing, only to let it all down with a totally substandard gate! Choosing the right model can hugely enhance your security at home or at work, and with options like gate automation and a range of swing or slide open designs we're bound to have a commercial or domestic entrance gate that's perfect for you.
We only employ highly experienced, skilled and fully qualified fitters and installers to carry out our security enhancement work. Recognised by the Master Locksmiths Association, our clients are assured they will have reliable and consistent service carried out by true professionals.
Our range of security gate installation products includes:
Gate automation and installation
Cantilever sliding gates
Double leaf swing gates
Single leaf gates
Sliding and tracked gates
High security commercial and industrial gates
Domestic entrance driveway gates
Security gate installation is easily combined with some of our other services such as access control, videophones or CCTV.
With over 30 years of expertise, we can provide you with a full security consultation and offer recommendations and advice on the best system set up for your property, combining physical and electronic installations and maintenance.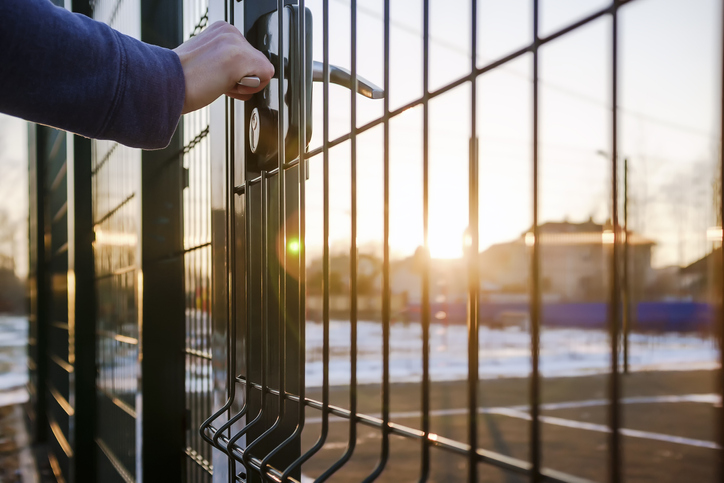 Collapsible Gates
Ideal for commercial retail stores or also as a high security feature in your home; collapsible grilles bring all the benefits of a physical security fitting which you can hide away fast when you don't need it!
Retail store windows wouldn't look half as inviting if they had security grilles across them the whole time, and it isn't a great look for your home either, but overnight or if you're away you might want that extra assurance that your property is safe. Collapsible gate and grille systems are ideal, offering a robust barrier to entry, which take just seconds to fold away neatly out of sight.
We have an extensive knowledge of physical security installations in commercial businesses like retail, leisure and pubs as well as working regularly with private homeowners. In addition to supplying and fitting security equipment we also manufacture many bespoke physical security items including high security steel doors and frames.
Our range of collapsible and retractable security grilles and gates includes:
Collapsible security grilles
Retractable security gates
Lattice gates and grilles
Concertina grilles and security gates
X and S lattice styled models
Although we are based in London, we offer expert services across the UK, with teams across the UK ready to respond to emergency call outs or provide consultative surveys and installations.
With private customers we focus our services on London and the South East. Wherever you're based we guarantee a reliable, professional service from a team of fully qualified locksmiths and installers who really listen to your needs and can advise on the ideal security enhancements for your property.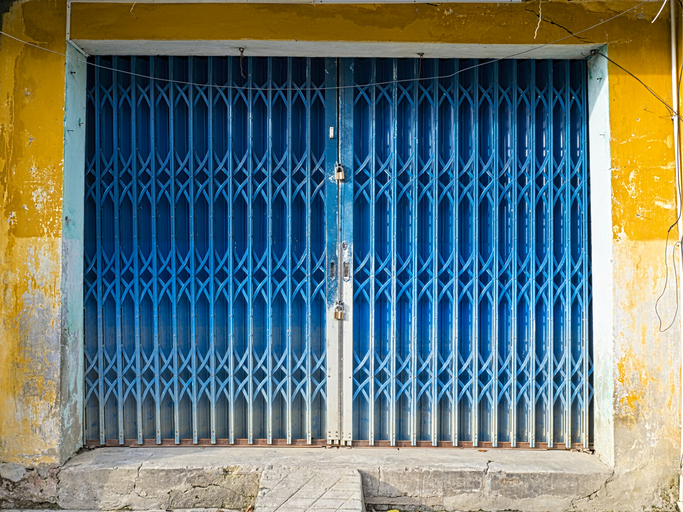 Shutters
Security shutters are the simple, quick and unobtrusive way of securing your business or home while it's empty without permanent fixtures like security bars and grilles.
Many properties require little security in their day to day operation; retail stores are open to the public and often in busy areas, just as houses face minimal risk in daytime with neighbours around to keep an eye if you're out.
Unfortunately, overnight things can be different when busy roads become quiet, people draw their curtains and you need a security solution you can trust to keep a property safe.
Shutters are the ideal product, folding or rolling away out of sight in the day, but quick and easy to set up overnight.
Based in London we work with private homeowners across the South East, surveying, advising and fitting security systems meeting your every requirement.
We offer commercial and industrial businesses a nationwide UK service with teams based around the country offering locksmith servicess and comprehensive consultations and installations of security equipment.
Our range of security shutter installation services includes:
Retractable security shutters
Automated electric shutters
Roller ad collapsible shutter systems
Box and guide rail window shutter
Professional installation by qualified fitters
Our customers come back to us again and again to get the best possible advice and ongoing enhancements to their security. We provide a truly professional service with a fully qualified, experienced team who really know their specialist areas of locksmithing, electrics, equipment installation and system set ups for your complete assurance.