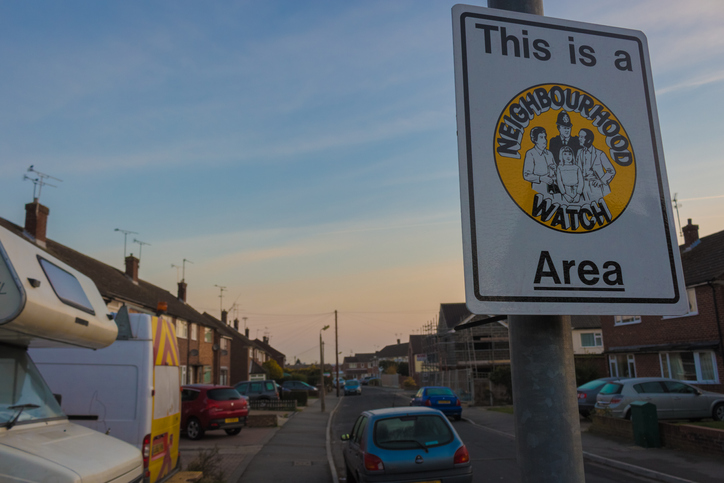 There's no doubt it's been a rough and scary year but all the signs suggest we're getting back to something approaching normality. That means many people are returning to work and leaving their homes during the day or even at night time if they work the night shift. 
It also means people are more anxious about the potential for break-ins or vandalism while they are out at work. That's where Neighbourhood Watch comes in.   
Here's how Neighbourhood Watch can help you feel safer in post-lockdown times.
Benefits of Neighbourhood Watch
I've been involved with my local Eltham Green Neighbourhood Watch for many years now and recently took over as the Chairperson of the Safer Neighbourhood Ward Panel for Eltham West. This means I've seen first-hand the benefits that our members get from being a part of the scheme.
Help when you need it
The most obvious benefit is help to protect your home, especially when you aren't there. We have members of all age groups and stages of working life, including those who work from home permanently or who are retired. Being in a scheme means you always have someone keeping an eye on the area and therefore deterring criminals just because they are around.
Puts criminals off even trying crime
A Neighbourhood Watch Scheme with its distinctive signs can help to reduce crime by putting criminals off! They never know who is watching them and from what house, where there might be cameras or just a watchful neighbour with a smartphone. Research shows neighbourhood watch works to deter crime.  
Watchful eyes while you're at work or on holiday
When you work with your neighbours to protect the neighbourhood, you get to know who's at work and when. Therefore you can keep an eye on each other's properties during the day or night when someone is working. You can also give a head's up when you are on holiday and neighbours can watch out for your home. 
Better sense of community
Finally, when you work together to protect your neighbourhood, you get more of a feel of a community. We've all seen what can be done when people pull together and help each other out and the scheme is a great way to get these benefits for your family and home.
Starting your own scheme
It's very easy to start your own scheme and the Neighbourhood Watch main website has all the information you need. So if there isn't a scheme in your neighbourhood, why not chat with a few people around the street and see about starting your own? With so many clear benefits, it's worth getting involved.
If you're unsure if there's a local scheme already in action, check this page to find the local association or grab the latest pack on how to start your own group and protect your neighbourhood as we continue through post-lockdown times.