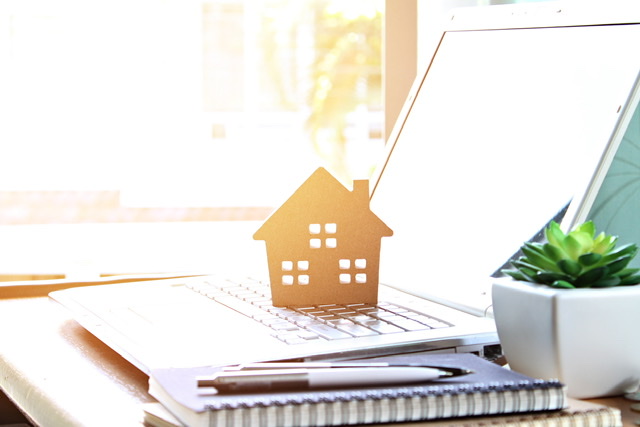 There's something about summer that makes us feel more relaxed. While that's a great thing, especially after the year we've just had, it can also leave your home more vulnerable to criminals. As we start to enjoy the easing of lockdown restrictions, it's important to use solid home security measures to protect your home while you're out enjoying your freedom.
Lock doors when going out
At one time, many people lived in areas where you could go out for the day and leave your door unlocked. But sadly, those times have passed, and you must always lock your doors and windows when going out.
If you're unsure if your window or door locks are strong enough for the job, it always pays to have a qualified locksmith check them out. Locks are the most important safeguard for your home and need to be to British Standard and functioning perfectly. So, if you find it hard to engage locks, they stick or don't seem secure, have them checked.
Lock up tools and valuables in outbuildings
It can be tempting to leave the lawnmower on the grass to dry while you pop out. Or the tools you're using on the workbench in the garden until the following day. But it's always best to lock up tools and valuables in outbuildings when you aren't at home.
Outbuildings may not have the same security as your home but with the right locks, you can make it hard (and noisy!) for someone to break in. But if you leave valuable tools in view, it's much easier for thieves to simply grab them and be gone.
Don't disclose on social media when you go away
If you're lucky enough to get a holiday this year, don't share on social media when you're away. You can always share pictures afterwards! That's because burglars will often use social media to find out when homes are empty, and it is surprising how much information there is online.
By telling your followers or friends that you are away for the day, you could also be telling thieves that your home is fair game for a break-in. So, wait to share your plans until afterwards! Also, consider joining a Neighbourhood Watch scheme so you can have neighbours keep an eye on your property when you're away.
Have a safe place for deliveries when you are out
Opportunists are known to follow delivery drivers around and steal parcels left in unsecured or easy spots so if you aren't going to be home when a delivery is due, make sure you have a secure alternative.
Ideally have somewhere out of sight where people cannot see the parcel. If you can't manage this, it's worth redirecting it to a collection point or see if a neighbour can be listed to take it in.
Watch out for scams
People often get work done on their home in late summer and lots of home maintenance services will be helping with those tasks. But make sure you always know exactly who you are allowing to work on your home. Check out the company, their website, look for reviews and beware of scams. If it sounds too good to be true, it probably is.
Securing your home is always money well spent. If you need help with any security services such as locks, new doors or even steel reinforcements, called Security Masters for a free no-obligation quotation. We also carry out complimentary security audits on homes and business premises. Contact us for details.