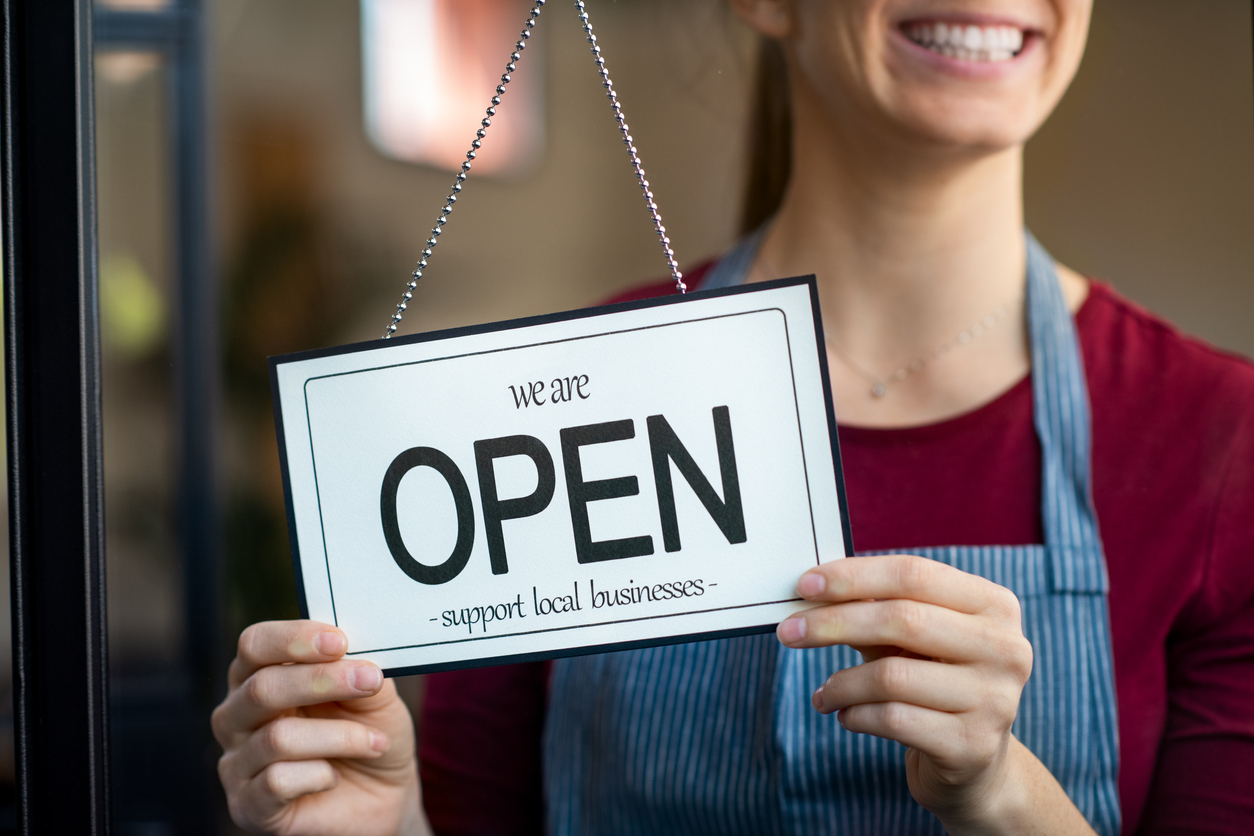 We were so pleased to hear about the lifting of the quarantine rules to allow retail businesses to reopen from the 15th June.
After a long few months at home, we're all ready for more social interaction, and I know many are ready for some retail therapy too! We're also very keen to support local businesses that have suffered during the pandemic.
If you're preparing your business for reopening, make sure you've got systems in place to control access and maintain security.
Here's how we can help.
Access Control
According to the government's guidelines after reopening it's going to be important to know how many people are in your premises at one time. This will enable you to ensure only the number of people who can be reasonably expected to conform to social distancing are allowed in.  
For some businesses, the best way to facilitate this is by using access control and door entry systems. Once installed, they'll run forever with a minimum of maintenance – and unlike security guards, they work 24/7 without a break!
If you already have a system, make sure you check it's working correctly before you reopen. If you need advice about a system that would meet the needs of your business, contact us. We're happy to help.
See related: Why Your Business Needs an Access Control System 
CCTV
Modern camera security systems, often called CCTV, are the best way for you to keep an eye on what's going on throughout your business premises – even blind spots and vulnerable areas.
CCTV systems have many benefits for business security – but during this difficult period, they have the added advantages of encouraging good behaviour and making staff and customers feel safe.
In recent years there's been an increase in the number of systems on the market which means they are much more reasonably priced than they used to be.
If you already have a CCTV system, check if it needs maintenance before you reopen. You'd be surprised to hear how many businesses we help clear up after a burglary that had CCTV but weren't using it.
If you don't currently have a CCTV system, contact us to find out about installing one that suits your premises.
See related: How Secure are Your Business Premises? 
Security Audit
We offer free no-obligation security audits to business and residential properties in London and the surrounding areas. If you want to know whether your business is as secure as possible, contact us to make an appointment.
Social Distancing Kits
When you reopen your premises it's essential that you have signage and screens in place to enable your staff and customers stay safe by conforming to social distancing rules.
Our friends at SBS Printing are creating social distancing kits which include products such as acrylic screens, floor and wall graphics for queue control and one way systems, large display boards and banners for inside and outside use, directional arrow signs and social distancing markers. You can check out their brochure here. 
Update Your IT Systems
If your business has been closed and your computers unused for a while, it's essential that you make sure all apps and operating systems are up to date before you start work again. It's particularly important that you check your anti-virus software, or you could be vulnerable to cyber-attack.
If you need help maintaining the security of your systems or moving hardware to accommodate the 2 metre rule, our friends at Transpeed Ltd can help you. Find out more here.
Let's support each other – stay safe after lockdown.