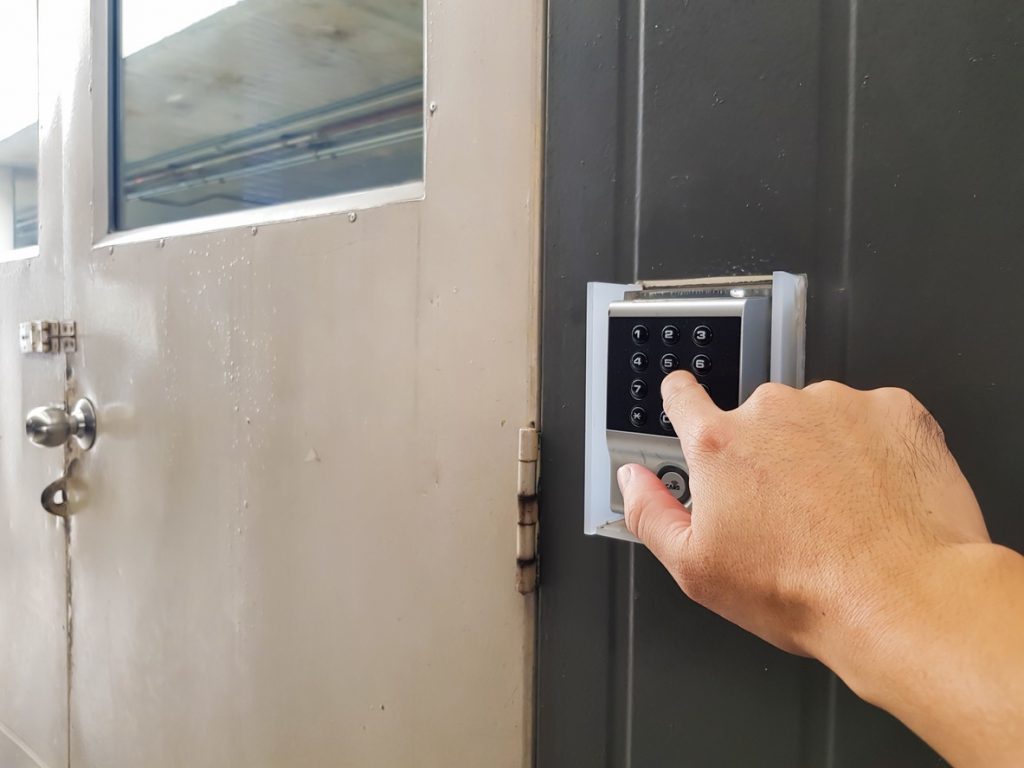 At Security Masters, our top priority is protecting your business before you become a victim of crime. One of the most effective ways to do this is to manage who can have access to your premises.
That's why we often recommend businesses install Access Control Systems –the modern, cost-effective equivalent of a 24-hour security guard! Read on to find out more.
How does access control work? An Access Control System manages who can enter your business premises, usually via a keypad or card with a magnetic strip that is cross-referenced against a database of authorised people.
As well as protecting your premises against unwelcome intruders, Access Control Systems also store information about who is in the building at any time and for how long. This allows business owners to monitor movements of employees and clients –information that can be used to further improve security.
Why does my business need access control?
1. Peace of mind
All businesses need to protect themselves against thieves and intruders. As well as protecting your profits, as business owners you also have a duty to protect your staff and customers. Access Control Systems give you the peace of mind to know only authorised people are in the building – and it's easy to take access away from ex-employees or old clients when they no longer need it.
2. Well-connected
Modern Access Control Systems link to alarm and CCTV technology, making your security systems seamless and easy to manage. Modern systems have the capability to link to your home or a 24-hour control room, allowing for remote monitoring, so you know your business is protected even when it's closed.
3. Easy to manage
We joke that a good Access Control System is the most effective security guard, but in actual fact how many people would you need to protect your business day and night? The beauty of an Access Control System is it can have multiple entry points controlled from a single computer –no matter how big your premises are.
Access Control Systems don't take breaks or need vacations! They also allow access to authorised users quickly and thoroughly. No more queues! In the event of an emergency, an access control system can be used to implement a lock-down quickly.
4. Meets your business needs
To get the greatest benefit from an Access Control System, make sure it's installed by a professional who can ensure it meets the need of your business and premises. You may need to have areas in your building with different levels of control, for instance, or provide entry systems at multiple entrances. 
Do you think an Access Control System might be the answer to your business security? Call Security Masters to find out more.
As part of our service we can advise you about:
Pin or keypad entry
Magstripe cards or proximity token opening
Networking your systems
Integrating with CCTV, alarms and locks
Remote monitoring and control
As with all Security Masters services, our team has decades of combined experience and you can be assured about the quality of our products, installation and service. Contact to find out more.