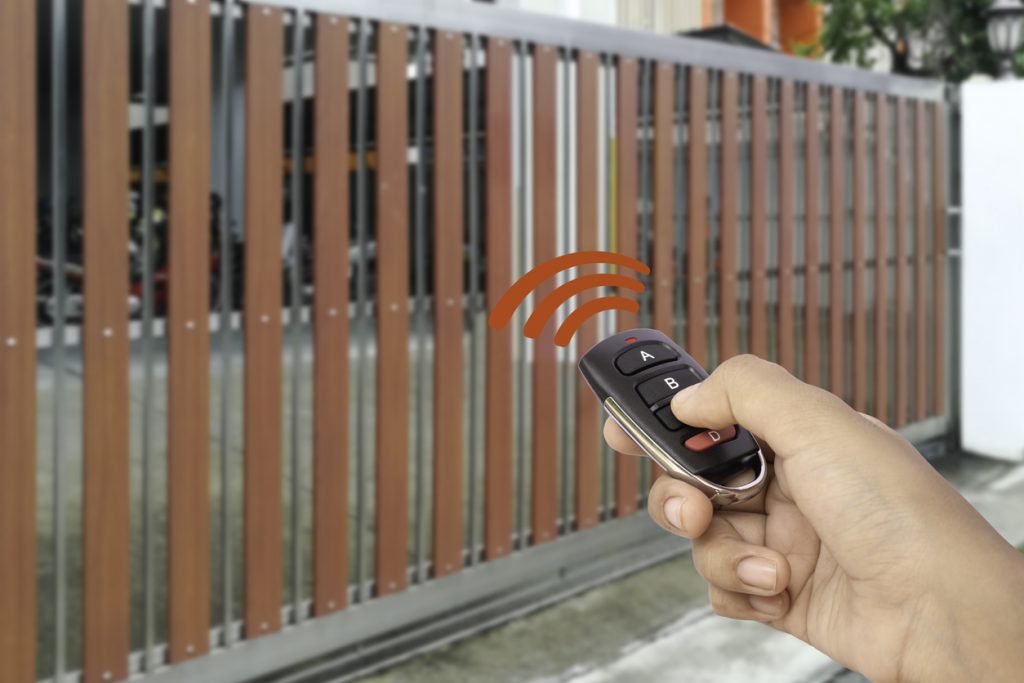 Protecting your business is a multi-layered project with everything from computer virus protection to CCTV. But sometimes, a physical barrier is the best deterrent to the most common types of danger such as theft or vandalism.
That's where Security Masters can help.
How to Stop People Accessing Your Business Property
Protecting a commercial property starts with protecting the points of access around the building. Depending on the type of building and the land you have with it, there are a few ways to do this.
Gates, Grilles and Collapsible Gates
A fence is only as strong as the gate that pairs with it and many businesses focus on a strong fence but are let down by the gate. Getting the right gate is crucial to protect your property.
There are a few options including:
Cantilever sliding gates
Double leaf swing gates
Single leaf gates
Sliding and tracked gates
We offer installation and automation services for these and other styles of gate designed to secure your property and can work with a variety of fence types. Collapsible gates are often used in retail stores to offer a physical barrier that can quickly be removed to allow customers to enter. There are both X-style and S-styles available as well as concertina and lattice styles.
Shutters
Shutters are an ideal solution for businesses that need protection at night and something that will clear out of the way during the day. Retractable security shutters can be manually operated or automatic and there are styles such as box and guide or roller shutters that can accommodate any size of shop front.
Replacement Doors
Sometimes the best deterrent is the simplest one –a high-quality door that will stop all but the most extreme attempts at gaining entry. We can assess your existing door and give advice about replacements and enhancements. We offer full supply and installation and also have expert locksmiths' services to get just the right lock for your door.
Physical Deterrents to Strengthen Your Property
If you're concerned your business security isn't enough, there are extra measures you can take to boost the physical deterrents in place and strengthen your property.
Steel Reinforcements
Sometimes you don't need to replace a door, shutter, or gate but simply bolster it with steel reinforcements. We can help with advice about what type of reinforcement might work best and also supply these parts which are then fitted by our carpenters. 
Timber Door and Frame
Many businesses prefer the look of timber for the door to their property but that doesn't mean it can't be secure. You can have reinforced timber doors and frames as well as high security and even fire-rated models which work with the latest locks.
Other Services to Protect Your Business
Our service extends to all areas of protection for your business. This includes Secure Insurance and also the replacement of PVC windows and doors. We can upgrade or replace these when you feel it's needed or after an attempted break-in to make sure everything is secure.
We also offer a range of services including locksmith services, carpenters to repair storm or burglar damage, and commercial electricians. If you're unsure what you need, we offer a free no-obligation security audit – call to book today and find out how to better protect your business property.
We look forward to hearing from you. Stay safe.