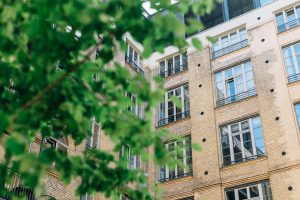 If you're a residential block manager, it can be a juggling act to satisfy the needs of your tenants, the needs of freeholders and the needs of your company.
We can help ease that burden a little. When it comes to organising the security and maintenance of blocks, it can be frustrating, confusing and difficult to keep on top of the jobs when you're using several different companies. At Security Masters, we specialise in and deliver safety, security and maintenance to block management companies.
If you're looking for reliable, friendly and stress-free security solutions and block maintenance, we experienced in offering lots of helpful services to block managers. These include:
Common Areas
Maintenance of entrances, doors and frames, windows, hallways, outside areas and more. All of these services will keep your block looking fresh, free from hazards and secure from burglars.
Potential Safety Issues
We seek out issues that need to be fixed now and keep an out out for potential safety hazards.  For example, trip hazards or fire hazards. We also fit handrails and other accident-prevention measures.
All this means that we don't just cure problems, we prevent them from happening in the first place and that makes life easier for everyone.
Security and Maintenance Flaws
We check for security and maintenance flaws, such as broken locks, loose door frames, loose fittings, electrical issues and cracked windows. We then fix these up to ensure the safety and security of everyone in the building.
We are well versed in fire regulations compliance, which can be difficult to address in the ever-changing world of regulation.
We can also help with a simple tidy up or a new lick of paint!
We have more than 35 years of experience working as qualified locksmiths, so we know how to improve security and safety and prevent break ins, damages and disasters.
We're happy to offer a personalized maintenance and security review based on the particular needs of your block. That way, we can find out exactly what's best, simplest and most cost-effective for you… what will give you the least trouble with the best results.
Our suggestions following these visits may include:
Maintenance issues
Safety issues
Fire prevention issues
Improved locks
Window security
Door frame reinforcements
Access control systems
Electric release doors and locks
Physical security installations, e.g. shutters, grilles, where relevant
CCTV installation
Fire doors with viewing panels
Rest assured we will never recommend anything you don't need.
We work with block management companies and housing associations including the Salvation Army, so we have plenty of experience in providing block maintenance and security solutions which are versatile, personalised and competitively priced. So, save yourself the headache of dealing with several different companies and give us a call. We'll have a chat, and we'll come and visit you on site to discuss your requirements.