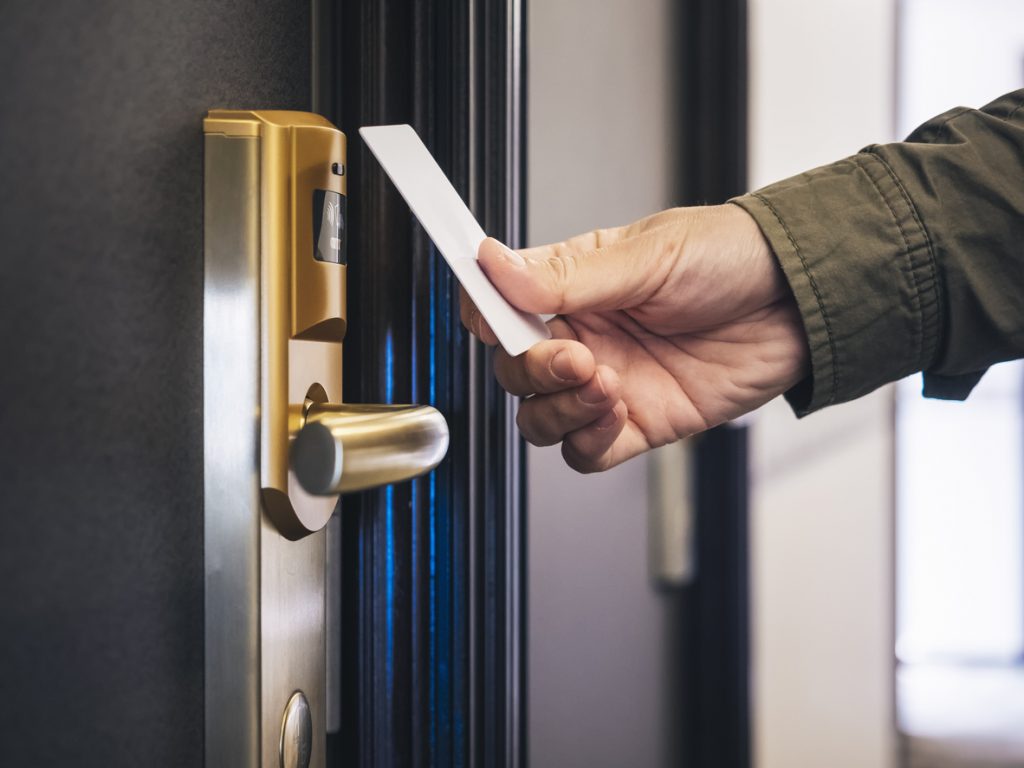 It's essential to keep on top of your business security in a big city like London.
Bold and brazen burglars in London routinely target businesses for a number of reasons, but it's typically because they think you'll have expensive items lying around and possibly cash in a cash register.
A rise in cyber-security measures has also had an ironic effect on physical security: since many business brains now focus on how to keep themselves safe online, they neglect physical security measures, and burglars take advantage of this.
A report undertaken in 2016 found that the average cost of a burglary to a business is almost £4,000, so as a small business, it's essential to stay safe.
Here are some top tips on how to do it:
Tidy your exterior
An untidy exterior can lead burglars to believe that you're casual about security. Mess, clutter and graffiti can all act as tasty tip-offs for potential intruders.
Identify entry points
Weak doors and windows can easily make for accessible entry points. Scope your property out to see if you have any of these… and if you do, you should consider having them reinforced.
CCTV!
Get good CCTV from a trustworthy provider. It's important to consider what you need according to your building, its size and its shape.
Stay well-lit
A dim area is universally known as a dodgy place. And burglars will exploit a badly-lit area as a place to gain access under the cover of night. Make sure your lighting fully illuminates the area around your property.
Don't display
Move high-value goods and gadgets away from your windows overnight. During the day, these desirables can draw in customers, but at night they're more likely to draw in trouble.
Let's get physical
Often the best measures are the simplest. Physical security measures like shutters, gates and grilles can protect against any coming attacks, and provide a good deterrent.
Prune!
Prune overgrown bushes and trees. These can give cover to criminals, with a place to hide while they're scoping out any potential entry points. These same shrubs can be used to hide from CCTV, so you definitely want to trim them down.
Lock and key
Change your locks routinely. If a member of staff leaves their role but keeps their keys, these may eventually be used to unlawfully gain access if they go missing.
Keypads and codes
For some business, keypads and codepads can be more effective than traditional locks and can provide a great way to stay safe.
To stay on top of business security in London and avoid pesky burglars, it's essential to maintain and assess your security.
At Security Masters, we have all the experience and advice you need. Get in touch and we'll advise on what'll work best for you, your business and your budget.