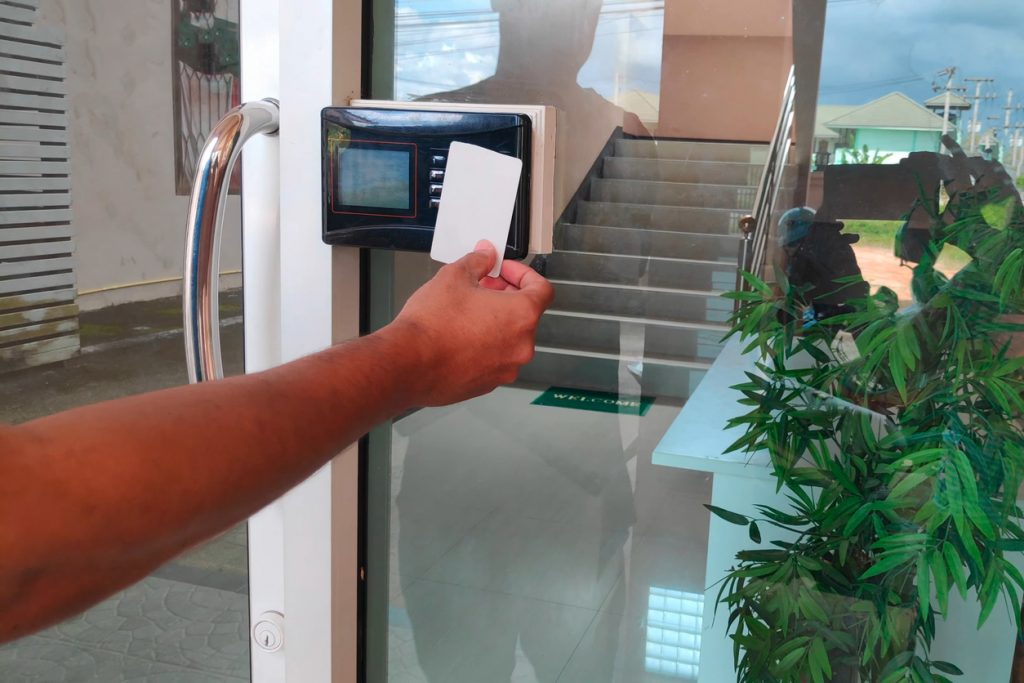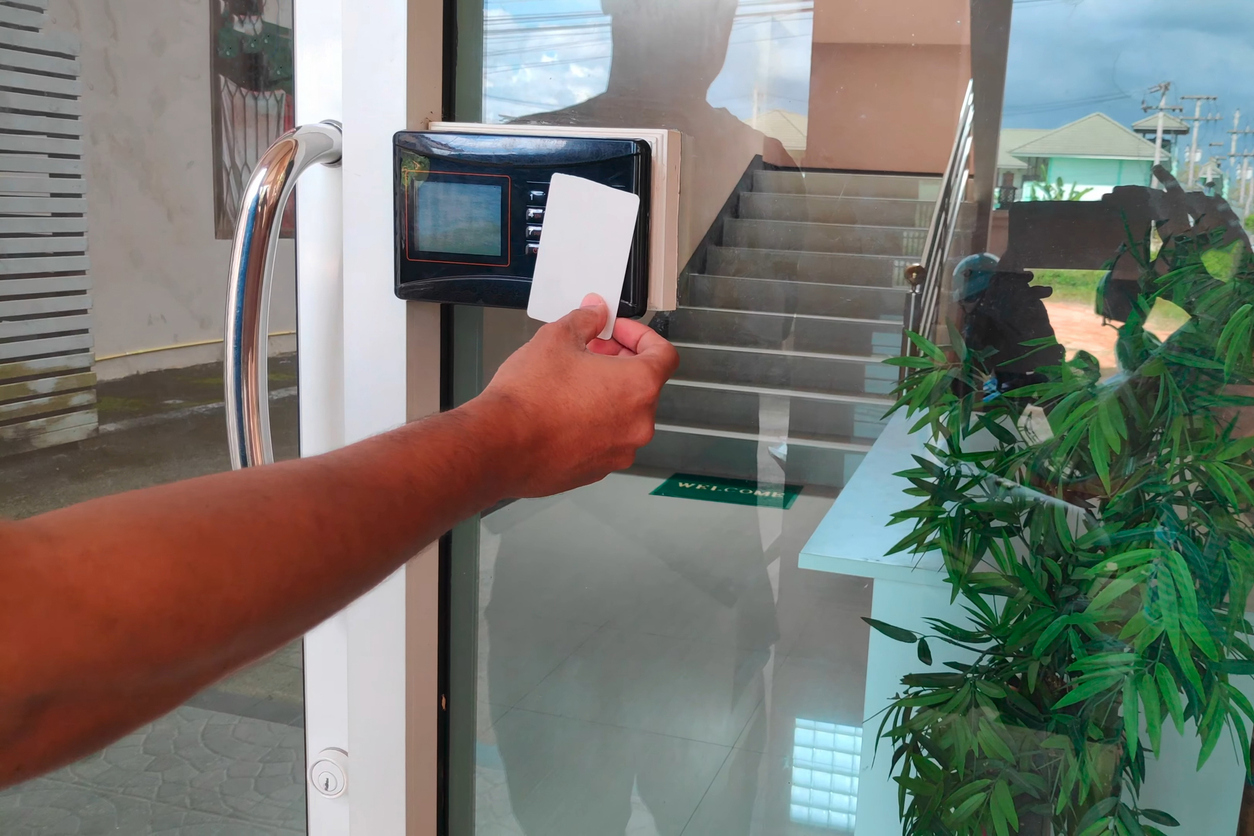 As a business owner whose business is closed during lockdown, there's an added worry. Not only are you concerned about your financial security but you are also worried about the physical security of the building. Because no-one is around, it feels more at risk than ever.
But there are a couple of measures that can give you peace of mind during lockdown and beyond. One is a CCTV system and the other is an access control system. Let's look at how this works. 
What is an access control system?
Access control is a modern way to have 24/7 security without the need to employ a security guard. It allows you to have up-to-the-moment details of who accesses the buildings and is the heart of an integrated commercial security system. It also cuts out the need for keys. 
In lockdown, access control goes one step further. Not only can you control and know who is in the building when you are there, but you can monitor and even grant access remotely. Tied to a CCTV system, it makes it possible for you to act as a security controller even when you're at home.
What kind of access controls are there?
We have a few different options when it comes to the types of access control you can add to your building. These include:
Code or pin entry pad systems that only allow access with a code and/or a pin number
Magstripe cards or a proximity token that allows access when within a certain distance
Networked access control systems
With a networked control system, access control can integrate with CCTV, alarms and locks. That way, if you want to grant access to someone, you don't need to be physically present to do this. In lockdown, this is a great way to give access to important tradesmen for work or deliveries without increasing your risk by being near someone. 
Integration with CCTV
The most efficient way to use access control is often alongside integrated systems, especially CCTV. These systems allow you to see access points and monitor them from a remote location or from within the building. In normal times, these pair with access control for you to allow staff inside or delivery services.
During lockdown, CCTV lets you keep an eye on the building and make sure no-one is hanging around. If there's a worry, you can remotely grant access to the police to check the building without being there in person and increasing your risks. You can also monitor and document who has been in the building in case there are concerns about COVID-19 cases.
As specialists in CCTV installation, we can ensure you have a robust system that also complies with the latest government guidelines which were issued in August 2013. We can integrate it with access control and other electronic security measures for a complete system.
Lockdown security
Sadly, some criminals are exploiting the opportunities presented by closed businesses. But by making sure you have the best security in place, you can dramatically reduce the risk and sleep easier, knowing your property is protected.