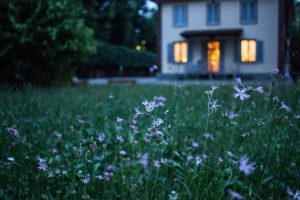 You probably know someone who's suffered at the hands of bothersome burglars, and hopefully it wasn't you.
Burglaries can be distressing and devastating, with consequences that can reach way beyond the loss of material possessions.
Though many things can be replaced, the feeling that a burglar has been in your home can be hard to shake and sentimental losses are impossible to replace.
We're here to help you guard against burglaries and robberies, with a number of security solutions.
You may not need our services… sometimes a few tips and a bit of guidance are the only steps needed. So to help you out, here are some tips to protect you and your home from burglars:
Lock your doors and windows each time you leave the house – even if you're just going into the garden
Have more than one lock on your doors to keep them really sturdy – and to deter any potential burglars
Make sure your property has as few security flaws as possible – check for loose locks, broken parts and other weak links in your security. This includes the fences and gates surrounding your property
Install a burglar alarm. Burglar alarms have a reasonable deterrent effect, however, beyond that they only tell you when the burglar is already in your house!
Install sensor lighting at your front and back door. This will alert you if anyone is approaching your home – and will help deter any opportunistic burglars who might take a chance on your property
Hide all of your keys and expensive belongings way out of sight and reach – including bikes. If necessary, use curtains and blinds to keep things hidden
Install timers on your inside lighting to give the illusion that there is someone at home, even when you're out
As a trusted neighbour to keep an eye out when you're not home and consider joining or forming a Neighbourhood Watch scheme
Consider installing security gates and grilles around more vulnerable windows and doors, e.g those on the ground floor at the side of your house, or those on the top floor with easier access via a lean to roof
Always use an MLA licensed locksmith to guarantee you're getting good quality, anti-snap locks fitted to the best possible standard
Keep ladders, tools and even tall bins (can be used to stand on and get access to upper floors) stored away – they can be used to break-in to your home
Make sure your hedges are short, so you can see over them. This allows your home to be visible from the street, giving burglars nowhere to hide
Store high value items in a safe or a securely-locked compartment
All of the above handy tips will help you protect your home, family and belongings, from potential burglars and robbers. Try to follow all of these tips and remain vigilant, cautious and prepared.
We're here to help keep you safe. Hopefully, you'll never need us, but if you do, contact us here.