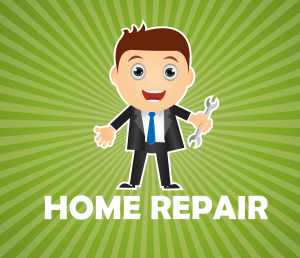 Property maintenance is an integral issue for any proud homeowner, and it's best practice to keep your home spick and span.
If you're keen to make some adjustments or repairs to your property, it's essential that you undertake the maintenance properly.
In this article, we consider the reasons why property maintenance is so important:
Time and Money
Proper maintenance saves us valuable chunks of our two most essential commodities. A little job left undone can become a massive job later on, and one which could cost a lot of money and a lot of time. Small jobs like chipped walls or rough fences can be a quick and simple job if managed promptly and properly. So, don't let a small job turn into a big one over time.
Health and Safety
Unsolved issues can lead to danger and health problems for you and your family. A seemingly-innocuous drip, for example, might turn into a fully-fledged flood or patches of damp. Both of these could result in future problems, both short-term and long-term. Cracked window frames, draughts and even dodgy beds could also lead to longer term issues if not dealt with quickly.
Resell Value
Although you may not be planning to sell your home now, you can't anticipate any itchy feet that might be just a few months away. Minor wear and tear can massively deter potential future buyers, but a perfectly maintained home can result in a quicker – and more lucrative – sale.
Insurance Claims
If any little issues become major malfunctions, you might have to consult your insurance provider… and any previous problems left unrepaired might impact upon your claim. If your insurer feels that your home hasn't been kept up to scratch, it may well negate any claim, and mean that you don't receive any money. Ultimately, this can cost you thousands of pounds.
Comfort and Cosiness
A tidy, smart and pleasantly aesthetic house is a happy house. We all feel more at home when things are going to plan, and little outliers like chips, dents and broken bits and bobs can make us feel less cosy. If you really want that homely and houseproud feeling when you're sitting in your front room, keeping on top of your maintenance can only help you achieve that.
If you're a homeowner in London with a growing number of maintenance jobs that need doing, get in touch with us.
We manage all aspects of property maintenance in London, whether it's dripping taps, licks of paint, installations or small bits of building work.
We're a friendly team with loads of experience, and we love a chat, so we're happy to advise on what is best for you… and we'll even give you a quick free security audit while we're there, being locksmiths by trade.
We do things with no fuss and no excess costs. For home repairs and property maintenance in London, you won't find better. Give us a call!