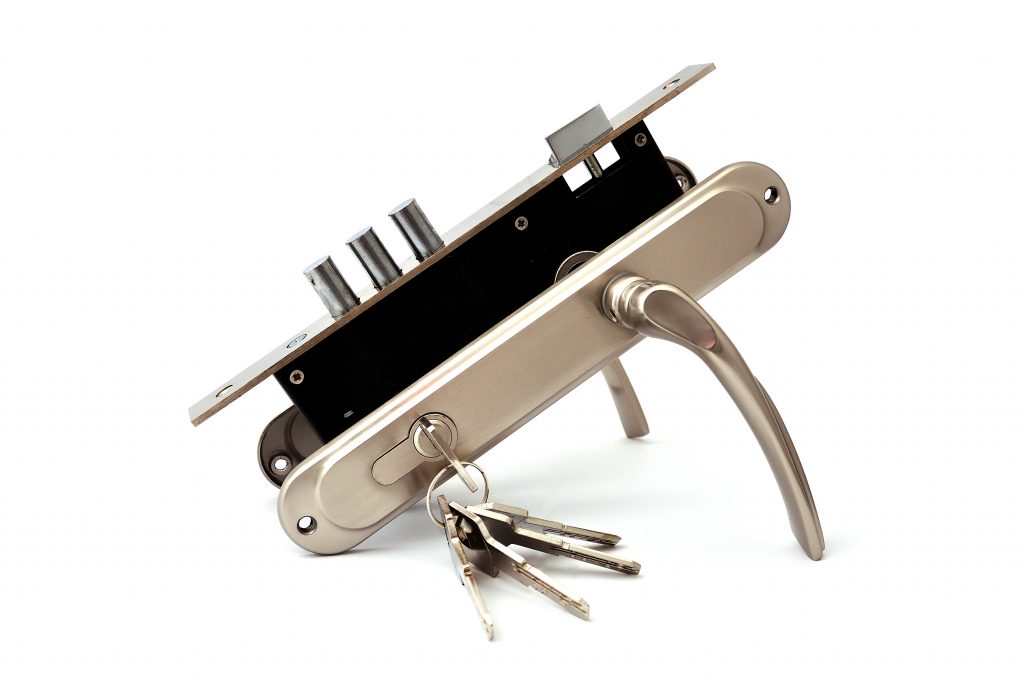 Valentine's Day might be over for another year, but it's always a good time to love your locks!
When the locks on your home deter someone trying to gain entry, you love them. When they operate smoothly, make you feel safe and get you a discount on your home insurance, you love them. But not all locks are created equally and if you don't have a good lock on your doors, you could be leaving your home vulnerable. 
So how do you tell a good lock from a bad one? 
Top 4 types of door locks for homes 
Door locks have evolved over the years and there are now four main types that are the best for homes and often for businesses. 
5 lever mortice deadlock 
This type of lock is usually seen on both front and back doors and is fitted to wooden doors allowing them to be locked from inside or outside with a key. They are fitted within the material of the door.   
Multi-point locking system 
This is a key-operated system that fits into the structure of the door and locks into the structure of the door frame. It doesn't have a single bolt that engages but a number of them, anywhere from 3 to 5 or more. They work with a Euro cylinder lock and key. 
Rim automatic deadlatch with key lock handle 
These locks are used on front and back doors and use a key to slide the bolt into the lock. Both parts of the lock are found on the outside of the door and they can only be locked from one side. They are usually used alongside other types of locks as additional security, not the main way of locking the door. 
Euro cylinder lock 
The Euro cylinder lock is commonly seen on uPVC or composition doors and often works with a multipoint locking system. It is also found with deadlocks and sash locks on aluminium doors. 
How do you spot a good lock? 
The easiest way to know if a lock is a good one and worth your love is to make sure it is BS3621 standard. This is the British Stanard for thief resistant locks and applies to front and back doors. Insurance companies will often stipulate locks need to be to this standard to get a security discount. Good locksmith services will only fit this style. 
Look for the kitemark on the faceplate of the lock or sometimes, the standard numbers itself will be marked on the lock somewhere. These standards will be a little different for commercial properties or places where there are multiple tenants such as shared flats. 
How many locks do you need? 
There's no upper limit to the locks you can add to the door although for most people one or two types is enough. Wooden doors are best to have two locks, usually, one that is fitted within the door and another like a night latch. 
Other styles of door such as composites or uPVC with a steel core can work just fine with one lock because they are much stronger.
If you need help or advice about your locks, or the security of your home or business, contact us.