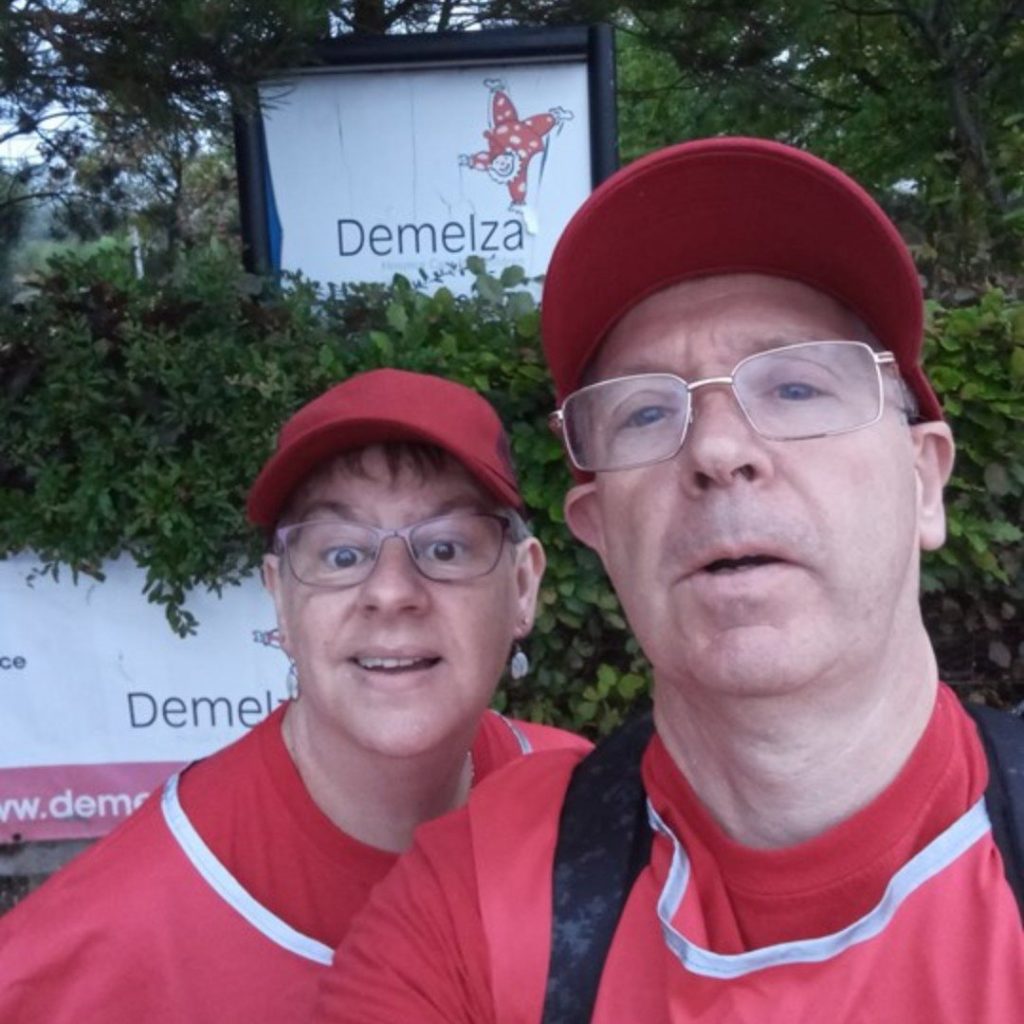 Here at Security Masters, we've always prided ourselves on doing our bit for those who need it. Currently, we are involved with a fundraising effort for Demelza Hospice Care for Children which involves a series of walks that Mark and Catherine are doing around the area. 
However, with the restrictions and cautions that have come with COVID-19, lots of fundraising ideas have been put to one side. So what can you do to keep fundraising during the coronavirus epidemic?
Walks – virtual and physical
We'll start with the one that we know best – walks.  We enjoy walking so sponsored walks seemed a natural way to raise money. We set up a Just Giving page where we can raise money and share the story of what we are doing. It's a great way to tell people what's happening, where we have been walking, and share little stories about where we went (and how many blisters we got!) 
Another idea based on the walking concept is a virtual walk, jog or run. People are doing everything from a Virtual 5K to a Virtual Marathon, all from the comfort of their home. This might mean walking on a treadmill, doing circuits of the garden or even walking in stages around where they live.
Virtual workshops
Before COVID-19, people would hold all kinds of workshops to raise money for their chosen charity. But this has become much more difficult with the restrictions. So the answer – go virtual!
With the rise of apps like Zoom and Facebook Messenger, it is easier than ever to host a group of people in your living room without anyone leaving their homes. Ideas such as virtual baking workshops or virtual craft workshops allow you to teach something fun and useful to people who donate to attend.
If you normally have a business where you teach a skill, such as yoga or dance, you could also arrange some online classes and donate some or all of the proceeds to the charity you work with. People benefit from the content of the class while also helping a worthwhile cause.
Online auctions and raffles
From eBay to special apps that handle raffles and giveaways, there are lots of online tools to help you sell things for charity. Make sure you check about any competition rules or regulations, so you don't get into trouble. Then you can ask people to donate items that can be raffled or auctioned to raise money.
Remember you will also have to organise the sending of items if they are physical. So, factor into the costs involves any postage. Alternatively, you could limit it to virtual items such as e-vouchers for certain shops or special discount codes that give people something.
Fundraising during a pandemic
There are lots of ways to continue fundraising during the pandemic and helping the charities you support. You can get out there and get some exercise, walking and raising money as we do. Or you could try something virtual to help people learn something while raising money.  You could even come up with something completely unique!